Friday, May 24, 2019 / by Harvey Rosenberg
In an ideal world, you'd list your home for sale and boom, the next day you'd be moving out, cash in hand. In reality, however, selling a home takes a little more time than that. While the national average is about 68 days to sell a home, that range can vary depending on the area, time of year, and price point. Here's what you can expect when setting a timeline to sell your home.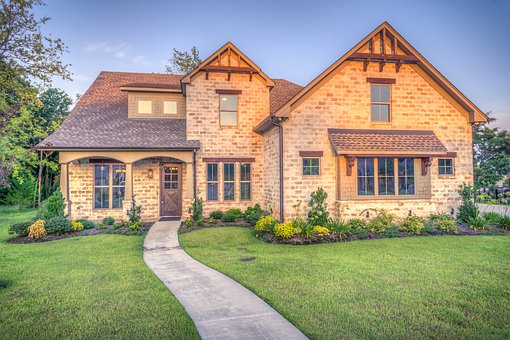 Day 1
Get a real estate agent.
You should interview a potential real estate agent to find out if they are the right fit for you. See
how to choose a listing agent here
. Be sure it's someone you trust, has a proven track record, and find out their rates. Using an agent to sell your home actually saves you money and gets your home sold faster.
Once you've chosen an agent, find out what the rest of your timeline is. We'll talk estimates below, but he or she will have a better idea with the current market and location you're in.
Next,
start decluttering
. Clear away what you don't need by donating, trashing, or packing up for later use. A decluttered home is easier to keep clean for showings.
2-3 Weeks
Start doing repairs. Consider hiring a home inspector yourself, before a potential buyer does, so you can stay ahead of any deal-breaking repairs that arise. Then get to work doing these and other repairs that need to be done. Would your home benefit from a fresh coat of paint, inside and out? Look at the little things that a potential seller may see as an eyesore.
3-4 Weeks
Set the stage. Once repairs and bigger cosmetic items are done, get the home ready for viewing. Clutter should be cleared, countertops free of paperwork, toys put away. Imagine your home will be photographed (because that's the next step) and place furniture and decor in an appealing arrangement.
Consider hiring a service to also deep clean your home. This includes carpet cleaning and all the nooks and crannies we don't get on a regular basis. You want your home to shine.
Buyers shop online long before they enter your home. Make sure you get well-lit photos at multiple angles to draw potential buyers in. Ask your realtor if that's something she or he provides.
4-6 Weeks
Now that your home is listed, with photos, consider holding an open house to bring in more traffic. Even if you don't do an open house, make a plan for when your home showings. Buyers feel awkward if you're there when they're analyzing your house, so be sure to step out for an hour.
Hopefully, soon after this, your home will have a solid offer and you'll be on your way to closing. A lot of factors go into selling your home, be prepared that this process could go faster or slower.
Got questions and need an experienced realtor to list and sell your home?
Check our agents here
.
---