Friday, July 26, 2019 / by Harvey Rosenberg
Got a sweet tooth? We have plenty of sweets to try in Lake County. Check out some of our favorites here: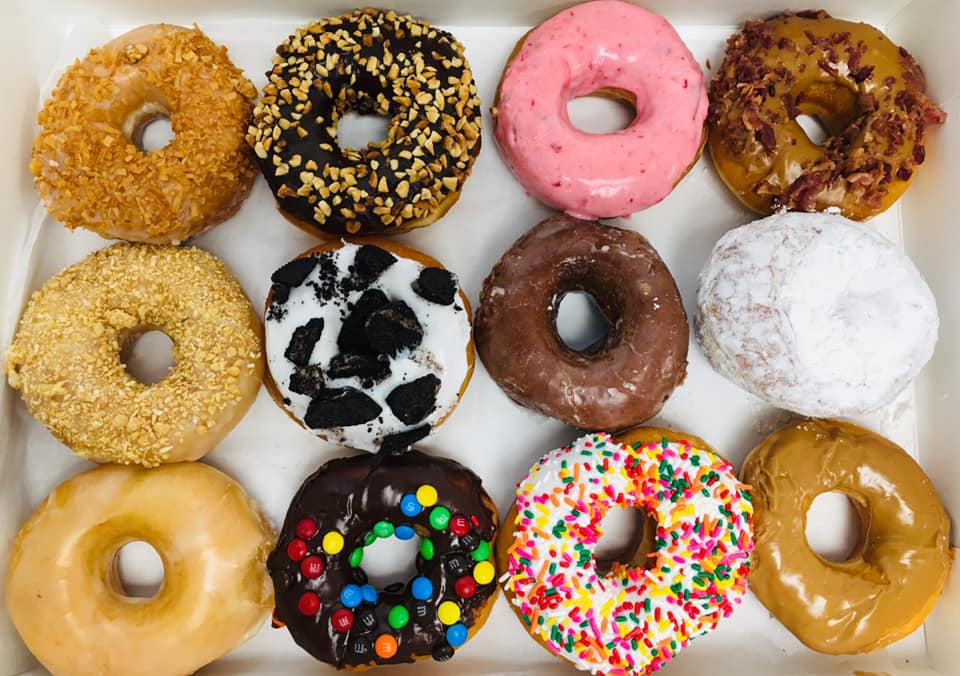 Image courtesy fo Donut King
Donut King
Minneola
Consistently rated as one of the best donut shops in Florida, Donut King has more than just your standard dozen glazed. Choose from mega-sized pastry treats to brownies, to every flavor of donut imaginable.
Yalaha Bakery
Yalaha
This German bakery is a hidden gem in Yalaha. Get a full selection of hand made loaves of bread, baked fresh daily and old world tortes, and pastries.
AnnOlivia's Sweet Shop
Clermont
AnnOlivia's makes cupcakes that are works of art. Think giant swirls of frosting in any design or color imaginable.
Scoops on 5th
Mount Dora
This popular ice cream place features 36 flavors of ice cream, freshly baked cookies, and cakes.

Le Petit Sweet
Mount Dora
In the mood for something French? You'll find it here with cream puffs, macrons, cakes, and cookies.